I'm Thinking of Doing Something Crazy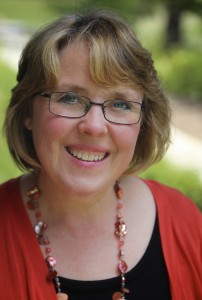 I'm thinking of doing something crazy.
I think I'm going to get a sign.
You know the kind I'm talking about because you've seen them before.
And you usually think the people holding them are crazy –
at the very least, you dismiss them.
Sometimes, though, you pat yourself on the back for being too savvy, too relevant, too in touch with the pulse of modern man, too relational, and just too cool to resort to being a sign holder.
But I'm honestly thinking of joining them.
Because –
Our nation is being warned.
Again.
And again.
And again.
That's what God does.
He issues repeated warnings.
He uses the weather.
He uses the enemy.
He uses signs and hardships and disasters and trials to warn people.
In Matthew, Jesus called them labor pains.
When labor pains begin, you know you may have some time but eventually, the baby will arrive.
God is very patient.
And He does not wish that any should perish.
But one day the end will come – judgment will arrive.
I want everyone to have a chance to be on the right side of that judgment.
So, I think I'm going to get a sign.
Honestly, I have a plan.
I'm going to get a big cardboard sign and write this message on it:
"Repent -for the kingdom of God is at hand."
And I'm going to stand with it beside the road outside of my house and hold it up for passers-by.
I'm one of those people who thinks I'm too cool for such an unsophisticated approach to spreading the message.
But –
What if I try to stay so cool that I don't stay true to the desire of the spirit of Christ within me?
The prophets have never been known for savvy and sophistication. They are known for delivering the hard truth during hard times to deliver it.
They speak the Word of God.
They consistently delivered a message of repentance.
When Jesus walked with us, His message was a message of repentance.
"From that time on Jesus began to preach, "Repent, for the kingdom of heaven has come near." Matthew 4:17
And the spirit that was in the prophets, the spirit of Jesus Christ is in us.
Right now, the whole sign thing doesn't work super well because the people holding the signs seem to represent those who live in the margins of common reality.
What if hundreds of us Christians who've managed to maintain some semblance of reputation for sanity or normalcy, what if one day, we all made signs and stood outside of our own homes and held them up?
"Repent – for the kingdom of heaven is at hand."
Normal looking people (okay, even us not so normal looking ones can try it.) holding crazy people signs.
It would give people pause, at least, wouldn't it?
When Nehemiah was leading the Jews in rebuilding the wall of Jerusalem, he had each family rebuild and defend the wall in front of their own home.
So we stand with our signs in front of our own homes for 12 hours on one day.
And we pray for the people who drive or walk past.
We pray for our neighbors.
We pray for strangers.
We pray for anyone who sees our signs or hears about our signs to repent.
To repent before the day comes when it will be too late for repentance.
As I've considered this all day long, I really believe in doing this. Even if I'm the only one.
But maybe, you want to do this, too.
(Well, I don't think any of us WANT to do this) But maybe, like me, you want to make sure we try every method at our disposal for communicating this message:
Repent – for the kingdom of heaven is at hand.
We can take time to prepare for this. We set a date. We agree to pray. We practice repentance ourselves and we pray for those who will read our signs.
Then, we act like crazy people.
And we hold up cardboard signs.
Repent – for the kingdom of heaven is at hand.
I'm going to do this.
(I'm going to find the courage to do this. Because this is real. Our need for repentance. Our need for Jesus Christ. The coming judgment. Salvation through only one name – the name of Jesus.)
So, it feels crazy to even write this but I'm going to do this.
In front of one yard, in one small town, in the smallest state in the union.
Do you want to tell me I'm crazy or do you want to hold a sign?