I May Have to Give Up Writing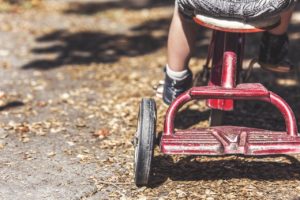 It's been a drive that revs within me ever since I can remember.
It predates my desire to write. And it began when I read the first stories I could read in my children's Bible.
It's the drive not to just read the Bible, but to LIVE the Bible. On a cellular level, from the first stories I consumed, from Adam to Jesus, I not only believed the truth, I received it in a way that inspired me to want my life to tell this story.
Honestly, the Bible has always gotten me into trouble and I'm not a trouble-seeking type of girl.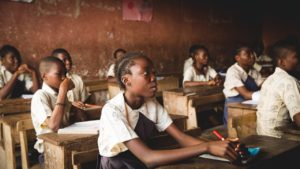 I take no pride in saying I've usually been too chicken to break rules.
Like every other first-born, I like getting things right and I'm not afraid to behave when others are acting up. I usually reminded teachers when they forgot to assign homework, started my papers the night they were assigned, and was the one school staff trusted to be "in charge" when they stepped out of the room.
(Ugh, I know right? I'd take pride in that girl if she was driven by virtue, but mostly it was fear.)
So, then along comes God's Word into my life. Seems like it would be a win. Reading it earns approval. Memorizing it impresses many. Studying it and teaching it reaps admiration. Living it, however, lands me in a world of trouble.
I remember being called into the pastor's office of one church for a "chat." (sigh.) He'd had complaints about my Bible study.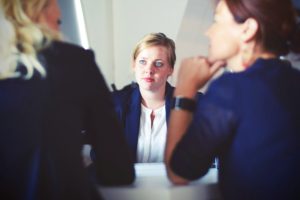 Complaints? Was I teaching in error? Had I not been sensitive to someone's question? Was it moving to fast? Too slow?
No. The complaint was that I was challenging people to apply the passages to their lives and discussing how we may live differently as a result of what we were reading.
I remember feeling disoriented in that office. How was I in trouble for this?
To me, reading the Bible and not trying to live it made about as much sense as reading the instruction manual for your television set without ever switching it on.
Trouble has followed me, since, because enacting God's Word incites me to speak up, stand up, and walk to the beat of an eternal drum others can't always hear.
It's been years (like a lot of years – like over fifty years) since I first fell in love with God and His Word. I've reached the age where it's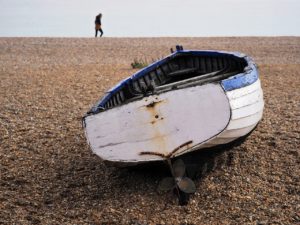 tempting to think I could coast from here into glory.
But, that's not what I read in His Word. And I'm eager to see God work so the best way to do that is to be where He is and the best way to do that is to do what He says. So, lately, I've been thinking I don't need to KNOW more about God's Word, I need to LIVE more of what I know.
So, I've been doing that. Rather than blog about what it means to love God and love others, I've been, well, loving God and loving others. Rather than write about His command to rejoice always, pray constantly, and live with a grateful heart I've been – well – not doing that because that's really, really hard, but seeking more opportunities to do that than I would if I was ignoring those verses.
And it's powerful stuff, this living God's Word. It's revitalizing and eye-opening. It's affecting me, again, right to the marrow of my old dry bones that are rising with anticipation of where I may catch God at work today.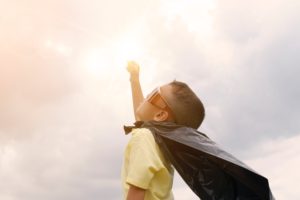 I may have to give up writing to devote more time to living. Why should you read another blog post when you could read His Word? What more can I say to you than "Do what He says?" How many blog posts does it take for a person to put God's Word into practice and inaugurate a revolution in his or her life?
What if this were the last one? What if I were to pack away my keyboard, put down my pen, and focus on living the Bible where I am?
I would miss you, but I believe that if you did the same – started living the Bible where you are – we would meet one another again – there in Christ. And there we'd be. Together. In the light. Furthering His Kingdom come.
We cannot live the Bible by our own energy or our own power, but only through Jesus.
Still, doing what He says changing everything.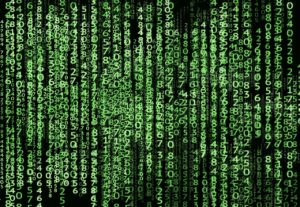 I don't think I'm going to stop writing. I believe that's part of the living His Word to which I've been called – this exercising of gifts, this devotion of my talents to Him, this speaking out and speaking up, but the living piece is real.
I want to be writing for Him and not simply because it's time to promote my blog or the next book or to keep you coming back to me because coming back to me is nothing – moving deeper into Him is everything!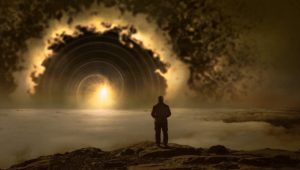 I've written about this before, and I believe it more every day. While Trump, Clinton, Obama, and Putin have a certain amount of power, in the end we'll find they had less eternal influence than one single soul completely yielded to Jesus. Be that soul.
Now. Act now. Live now. Be now – fully with Jesus. And watch the kingdom roll in like a glorious tsunami of light.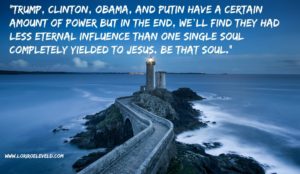 I may have to give up writing https://t.co/Xk705Qz6jz #influencers #Jesus #amwriting

— Lori Roeleveld (@lorisroeleveld) July 19, 2018