I Don't Belong Here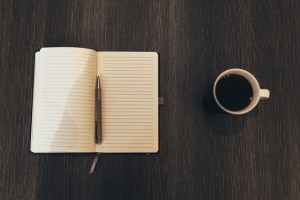 Of one thing I am confident – my story could be your story. I know I'm not alone.
Growing up in a small town, the central message that my peers impressed upon me was this: You don't belong here.
Strange not to belong in the place where you are born, in the town where you live, or even in your own home.
I felt that, too. I didn't belong in my household or in my family, as if I'd been found on the doorstep and allowed to live there but as one who was tolerated, not one who was organic to the central dynamic.
It wasn't anything my parents did wrong – no more or less wrong than other parents raising kids in the sixties and seventies. But, that was the overwhelming theme of my formative years – I don't belong here.
But you felt that way, too, didn't you?
When I was sixteen, I watched the mini-series, Roots (along with the rest of America). I connected with the story of Kunta Kinte on a deep level even though I'm as white as the flesh of an Irish potato. I think it's because it's the story of a man kidnapped from a place where he belonged and doomed to spend the remainder of his years in a country that was not his own.
At one point, Kunta is listening to the drums in the forest – drums that are calling slaves who wished to runaway to rendezvous for a trip to the North. Kunta's wife pleads with him to stay, holding their child in her arms. "This is your home." she tells him.
Kunta decides to stay but insists, "This is where I live, but this is not my home."
You feel that way sometimes, don't you?
After my junior year of high school, I left my home town for college and didn't return (except to visit) for thirty years. I went in search of a place to belong. I even created my own place, my own home, my own family but the feeling persisted. (As if the soundtrack of my life is that Sesame Street ditty: One of these things is not like the others . . . one of these things just doesn't belong.).
There were times when, staring at a beautiful scene in nature or hearing an especially powerful piece of music, I would feel an intense longing, a homesickness for a place I'm sure I've never been. Somehow, intuitively, I know there is a place somewhere that I will know as home and I will belong but I haven't been there yet.
You haven't either, have you?
Eighteen months ago, I moved across the street from where I grew up. That's right – across the street. I love being back but the old feeling traveled with me like an emotional boomerang.
But now, God is doing something different. I hear Him whispering something vital, something life-changing.
He is pushing and provoking me to finally accept the truth – a truth that will free me for the rest of my years on this planet –
I don't belong here.
It's not emotional baggage – it's the truth.
You don't either, do you?
I can stop searching now.
I can stop trying to fit in.
I can stop worrying that I don't belong.
All because the truth is that this is where I live but this is not my home.
There is a home waiting for me and one day I will arrive there. When I do, my sense of belonging will permeate my being on a cellular, soulular level.
My new identity will be "She belongs. She is home. She has returned to her place of origin. She is home now forever and will always belong."
And Jesus told His disciples: "Do not let your hearts be troubled. You believe in God; believe also in me.

 

My Father's house has many rooms; if that were not so, would I have told you that I am going there to prepare a place for you?

 

And if I go and prepare a place for you, I will come back and take you to be with me that you also may be where I am. 

 

You know the way to the place where I am going."John 14:1-4
"Then I saw "a new heaven and a new earth," for the first heaven and the first earth had passed away, and there was no longer any sea. 

 

I saw the Holy City, the new Jerusalem, coming down out of heaven from God, prepared as a bride beautifully dressed for her husband.

 

And I heard a loud voice from the throne saying, "Look! God's dwelling place is now among the people, and he will dwell with them. They will be his people, and God himself will be with them and be their God. 

 

'He will wipe every tear from their eyes. There will be no more death' or mourning or crying or pain, for the old order of things has passed away." Revelation 21:1-4
"Jesus replied, "Anyone who loves me will obey my teaching. My Father will love them, and we will come to them and make our home with them." John 14:23
You will go home one day, too, loved ones, if you've made your home

 

in Jesus Christ. You will belong forever.
My daughter's middle name is Sojourner because I wanted her to always remember that she is just traveling through this world.
This truth sets us free. We can be free from the struggle to fit in, free from the search for home, free from trying to belong
by embracing the truth that we don't belong here . . . we're just passing through to the place we do belong – deep in the heart of God.
"The sweetest thing in all my life has been the longing — to reach the Mountain, to find the place where all the beauty came from — my country, the place where I ought to have been born. Do you think it all meant nothing, all the longing? The longing for home? For indeed it now feels not like going, but like going back."
― 
C.S. Lewis
, 

Till We Have Faces: A Novel of Cupid and Psyche
What do you think, loved ones? Will I see you when we all reach home?