I am So Tired of Haiti

You felt it, didn't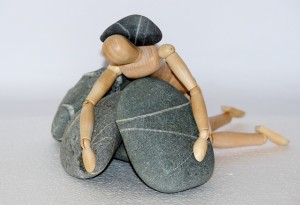 you?
When meteorologists began predicting the size and path of Hurricane Matthew and we could all see Haiti was going to take a devastating hit. I felt so weary. I knew without any doubt that I could not care about this tragedy or feel it as much as I did the earthquake.
I wanted to close my eyes and ears to pretend I didn't know that so many people would lose every inch of ground they've recovered since 2010. I also knew I wouldn't be alone in my weariness. Of the millions of Americans stirred in 2010, only a portion will likely rally to support the aid they'll require once they assess the damage done by Matthew.
And I could do that, too – switch the channel, turn off the radio, refuse to read the news, ignore the cries of a nation. In all honesty, I want to do that. I have my hands full. I meet with American poor every day. My husband and I have problems. There are people in my own family, my church, my community who need my support. I could just stick with them. I may actually help solve some of their problems and I like the feeling of being a problem solver. I don't like the feeling that all my effort and resources are a drop in the bucket, often futile, feeling ineffective and useless, a drink offering.
But, I represent Jesus. And that makes all the difference.
So first, I cried out to Him to have His heart for this situation. He promises in Ezekiel 36:26 "And I will give you a new heart, and a new spirit I will put within you. And I will remove the heart of stone from your flesh and give you a heart of flesh." (ESV). I asked for that heart even though that invites pain. I would rather experience pain than stone cold apathy.
Second, I confessed that I'm tired of Haiti. I'm tired of gigantic situations that are slow to change, glacial even. I'm weary of interceding, and knowing, and seeing the everyday struggles, and suffering and I haven't even done a short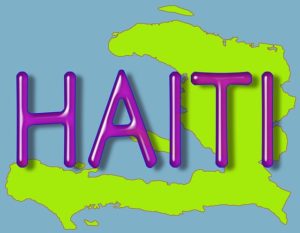 -term trip across Haitian borders.
I'm tired of knowing that while the American poor have it bad, the Haitian poor would see their impoverished situation and wish they could have a just a portion. The relentless trial, the endless political maneuvering, the countless debates in American churches about how to help and when help is too much, the vast spiritual oppression that keeps so many in darkness. Enough! I'm worn out defending loved ones who have devoted their lives and made sacrifices to be light and comfort in that land only to have others scorn their efforts, judge them, or dismiss them as foolhardy.
I'm tired of it all, I said to Jesus, and Jesus replied Imagine how they feel. Imagine their weariness as the storm approaches knowing their helpless in its path. Imagine the deep fatigue of my workers in the field as they watch years of work be undone by a single storm. Can you continue in your weariness where you sit surrounded by walls, running water, and abundant food? Are they not my children, too?
So third, I offered myself to Jesus – heart, mind, body, and soul – to be renewed in compassion, mercy, and grace. To receive forgiveness, healing, and fortitude for my soul. He taught me in that moment that it's perfectly human to run out of strength but He is the source of all strength.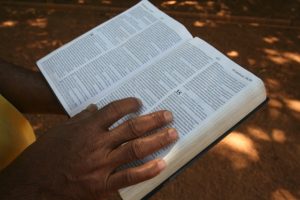 He had no condemnation for me because I belong to Jesus and He reminded me how much the church, especially the American church, has to learn from the suffering church. Lessons about faithfulness in trial, about perseverance and endurance, about how He can provide and about how He doesn't measure us by our achievements but by our continual willingness to love and to put that love into action.
He doesn't expect us to solve Haiti but He does expect us to serve Haiti. He doesn't expect us not to tire or become discouraged but He does expect us to come to Him to be restored.
We're all called to be involved in different ministries and you may already be fulfilling your calling in other places. But some of us are called to love Haiti – either from within its borders or from afar. It's hardest to love when it doesn't seem to make much difference. We must have faith that it does.
Every light pushes back the darkness. Every act of mercy is a raised fist in the war for souls. Every prayer of intercession rises to the Father. Every sacrifice and gift reminds those who suffer that God hasn't lost sight of them. The darkness does not hide them from Him.
Let us learn to love with endurance. God offers us this encouragement in Galatians 6:9 "And let us not grow weary of doing good, for in due season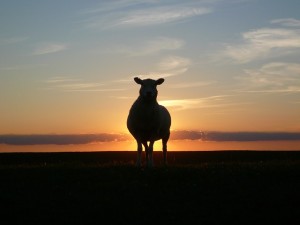 we will reap, if we do not give up." (ESV) The secret is taking our hearts to Him to be revived.
Others may weary and turn away but you and I represent Jesus. Jesus wouldn't give up on us and He won't give up on Haiti.
Amen?
**Please, if you serve in Haiti or are Haitian or serve with an organization ministering to Haiti, I encourage you to share ways the church can help in the comments below. Mercy and grace, Lori
I am So Tired of Haiti. Aren't you? https://t.co/C7rXUkAzjW What can we do about that? #HurricaneMatthew #HaitiMatthew #compassionfatigue

— Lori Roeleveld (@lorisroeleveld) October 6, 2016