Holy Hearing Aid! The Missing Ministry of the Modern Church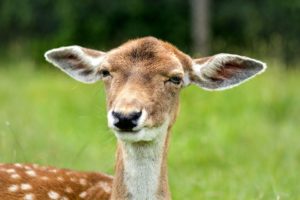 Is the modern church in need of a Holy Hearing Aid?
If we asked an impartial artist to render a symbolic drawing after observing the American church, I can only imagine that she would draw a being covered with talking mouths.
As if the body of Christ had made a visit to Chernobyl and, like deformed frogs affected by acid rain, had over-produced the moving lips and wagging tongue of God. As if the world was full of Charlie Brown's and the American church was the teacher's voice "wah, wah, wah, wah, wah, wah". Or the drone of Ben Stein as the uninspired science teacher in "The Wonder Years."
It's vital that Christians speak truth. It's crucial not to stand idly by when falsehood and deception rule the day. But our primary calling is to represent Jesus so sometimes that means speaking out but often it means listening harder than we ever would of our own accord because honestly, we serve a listening God.
When the Israelites were enslaved in Egypt – God heard their cry but Pharaoh refused to listen. Idols created by human hands cannot see, speak, or hear but God listens to His people and hears our prayers.  To properly and entirely represent Jesus, we must be a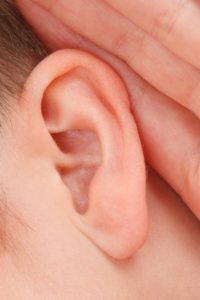 listening people.
How more effective might our kingdom building efforts be if the family portrait of the church could easily be characterized by an oversized listening ear? And not just a few of us with special listening gifts but all of us. James, who was a writer with a direct and active approach to faith, wrote this: "My dear brothers and sisters, take note of this: Everyone should be quick to listen, slow to speak and slow to become angry" James 1:19
That is a hard work verse. Listening is not a piece of cake. I ran my first conference call a few years back and by the end of the hour, I was spent! As a participant in these calls, I could tune out occasionally or allow my attention to wander. As administrator, it was my job to listen to everyone and it was draining but eye-opening to realize that as much as I care about listening, it's obviously a muscle that needs further conditioning.
To listen means to care about hearing what the other person is saying more than about preparing your answer. To listen sometimes means to allow another to direct the course of the conversation. To listen means to relinquish a measure of control, to yield visible earthly power. (But true power comes from being in tune with the Holy Spirit so if we settle for earthly visible power, we're likely to forfeit true power. Pharaoh thought himself powerful compared to the Hebrew Moses just in from the desert, yes?)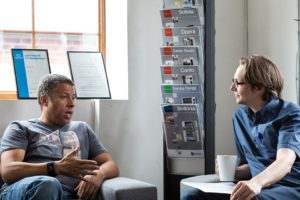 To listen means to slow down, sometimes to stop, to meander, and sometimes to run off course (or agenda) for the sake of another's needs. To listen means to put others first. It means in each conversation to apply Colossians 3:12-14 "Put on then, as God's chosen ones, holy and beloved, compassionate hearts, kindness, humility, meekness, and patience, bearing with one another and, if one has a complaint against another, forgiving each other; as the Lord has forgiven you, so you also must forgive.  And above all these put on love, which binds everything together in perfect harmony." ESV
Meekness and humility seem like pale, powerless stances in our society. Who wants to take to Twitter feed with humility or to be known as a meek blogger? When people tell me I'm being kind, their subtext is usually "are you sure you want to be such a chump?" To listen is not only to be counter-cultural, it requires a whole new level of faith and trust in Jesus. This is not a bad thing.
"Most conversations are simply monologues delivered in the presence of witnesses." This quote by crime/mystery writer, Margaret Millar, is a spoonful of medicine for those of us trying to share our faith. We were designed with one mouth and two ears and we know that was no accident. Certainly, then, the body of Christ should listen, at least twice as much as it speaks.
We're called to listen to others. Listening does not mean that we compromise the truth. It simply means we love and respect others enough to minister to them by listening deeply to their words, and asking enough questions so we know what they're actually saying before we commit to speak.
We're called to listen to the Holy Spirit. Jesus repeated an important phrase during His ministry on earth that became a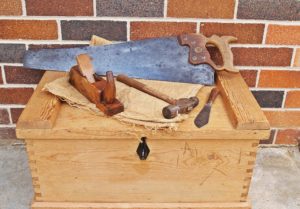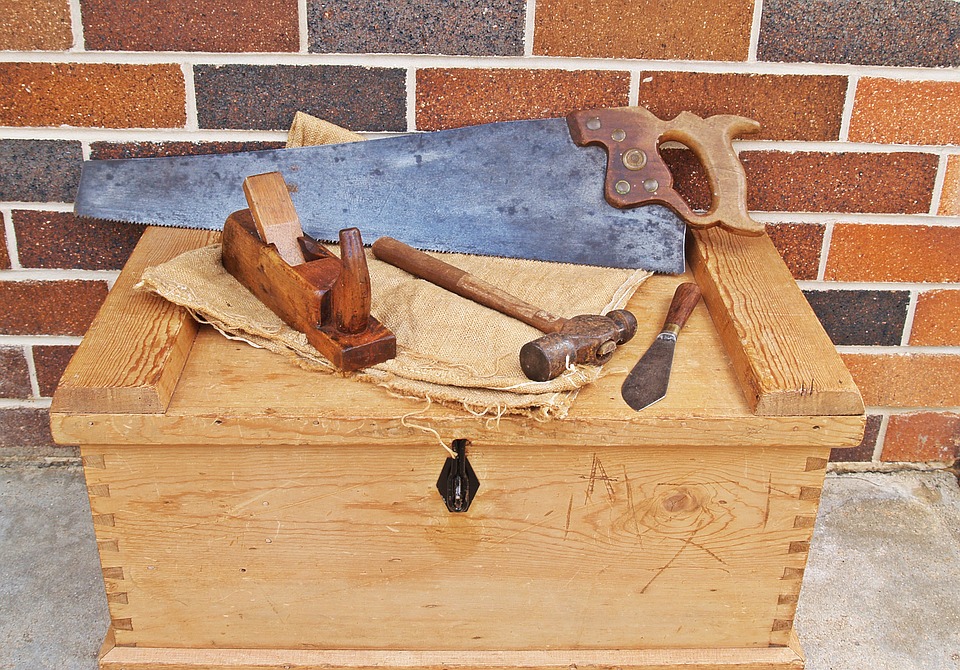 drumbeat during John's vision in Revelation: "Whoever has ears, let them hear." I have to believe that the more we approach the end of the age, the more important it will be for us to listen to the Spirit of God. There was an abundance of evidence from this past election season that what we hear often has more to do with the ears we brought to a situation than with the actual words that were spoken.
We're often frustrated that our words don't have the effect we desire them to have; but we must understand that words are tools (or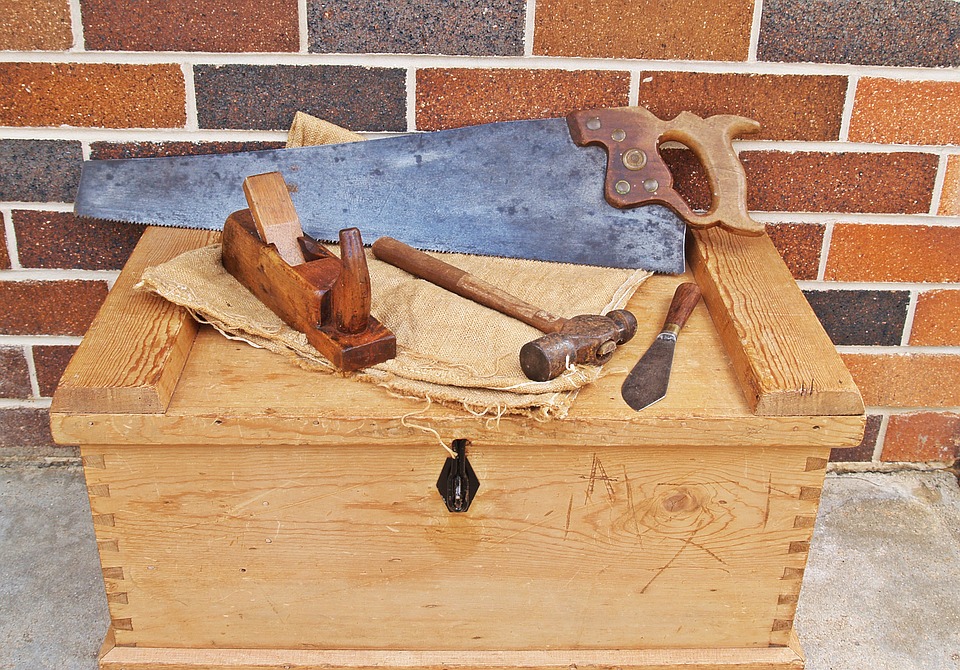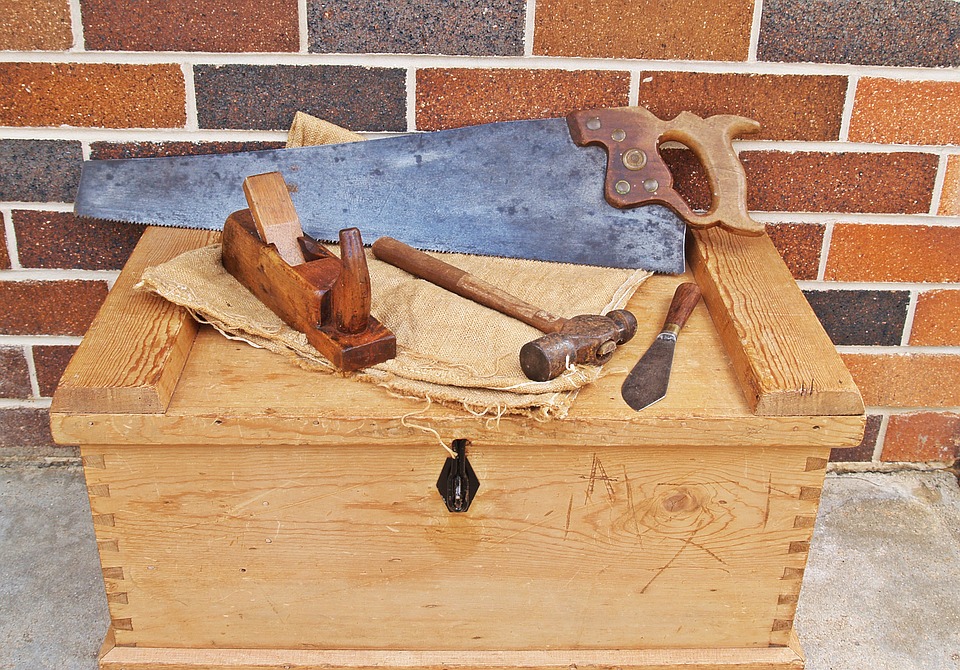 weapons). Knowing which word to pull out of our kit requires first assessing the situation – in other words, listening first will render our resulting speech more effective in the long run. Perhaps we have pulled out an exhortation when encouragement was the tool for the job. Or we've been encouraging what should have been hammered with truth. Or we've been facing a barrier that is impervious to words in its current state, it feeds on words like a fire feeds on oxygen but it will be diminished, weakened by a diet of silence.
The Spirit knows. Aahh, this is why we have two ears. Listen to the Spirit. Listen to others. Then speak. Aahhh. I seriously just got that.
This week, I am going to try to listen first in every conversation. I am going to try to live out James 1:19. I'll fail a lot because my life, like yours, moves fast, but I plan to keep trying. Before I give an answer to anything, I will ask a question or reflect back what the other has said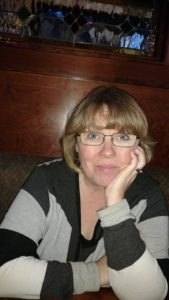 so I know for certain I have heard them correctly. I am going to spend more time reflecting on what God says than badgering Him with my requests.
This week, in the body of Christ, rather than be a voice for God, I will try to be an ear for Him. I'm thinking I should start now. What, dear loved ones, are the spiritual questions burning on your hearts these days? What are you here at the blog or on your computer seeking that you're not finding? What are you feeling is on your heart that no one is hearing? I honestly would love to know.
If you're reading this in email, just click HERE to leave a comment.