His Words Had an Eternal Impact on My Life – Rev. Billy Graham – Gone Home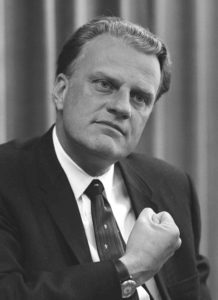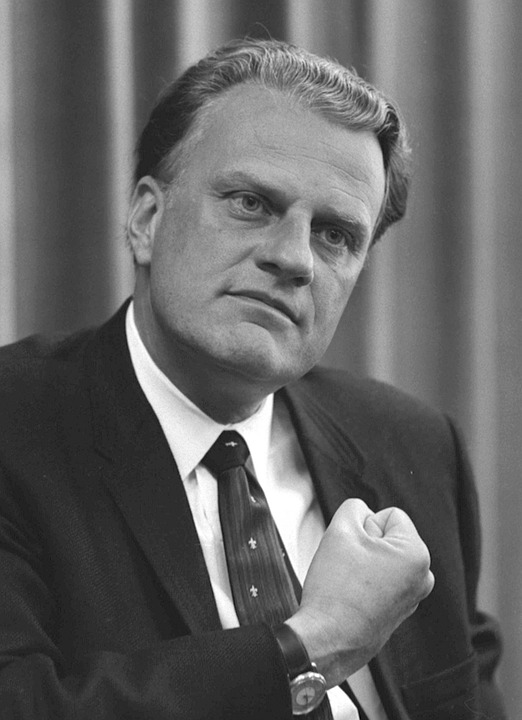 I never met him, but his words had an eternal impact on my life.
When I was a very young girl, my mom had a Billy Graham Crusade playing on the black-and-white television in our living room while she sewed at the kitchen table.
Something about Rev. Graham's voice drew my attention to his words. Maybe it was the confidence. Maybe it was the authority. Surely, it was the work of the Holy Spirit, as my heavenly Father used Rev. Graham's message to draw me to His Son, Jesus, and thus, to Himself.
When Rev. Graham gave the altar call to come forward and accept Jesus Christ, I took him up on the opportunity. I walked forward in front of our living room TV and asked Jesus to forgive me all my sins. I believed He died in my place on the cross and rose again, so that I, too, could have eternal life.
Before I even learned to read, I entered into a relationship with Jesus Christ, and it's made all the difference.
It didn't make me perfect, or sinless, or saintly. It made me free. It made me whole in all the ways that wholeness matters. It made me salt,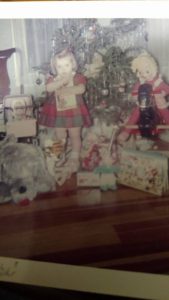 light, warrior, and kingdom-builder. It made me a child of the Most High King.
Since that day, I have always belonged to a family. Since that day, I am ever turning from my small story and entering a greater story. Since that day, I have lived knowing I am loved.
The little girl who heard a sermon by a great preacher wouldn't even hear the word evangelical for another twenty-some years. She knew nothing of politics, Southern Baptists, or crusades. But, because of Rev. Graham, she knew that Jesus would receive her just as she was and never abandon her from that day forward.
It was the tradition at our local church not to baptize children until the age of twelve. I began petitioning the deacons yearly for permission to be baptized almost as soon as I could write. I asked. I pleaded. I even wrote letters about how much I loved Jesus and understood the meaning of baptism. The finally relented and allowed me to be baptized when I was eleven. The hymn I requested for that day in the pond behind our church was "Just As I Am."
Billy Graham once said, "'Someday you will read or hear that Billy Graham is dead. Don't you believe a word of it. I shall be more alive than I am now. I will just have changed my address. I will have gone into the presence of God.'"
Today, He has gone home, on to greater adventures with God than we can ever imagine on this outpost of glory. And those of us who remain will carry on.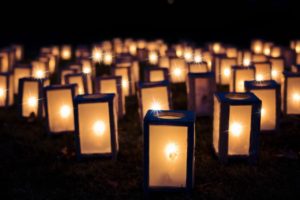 You see, there was a time for one man whose words reached millions. We are entering a different time. Now, it is a time for each of those millions to reach one or two.
We don't need another Billy Graham, or there would be one. We need every voice that was touched by his to speak the name of Jesus to another – just as we are.
Thank you, Rev. Graham, for speaking light into a dark world. That light reached a living room in Hope Valley, Rhode Island, and now my soul will shine forever.
His Words Had an Eternal Impact on My Life – Rev. Billy Graham – Gone Home https://t.co/2hWAWlrHkT #BillyGraham #homecoming #Jesus

— Lori Roeleveld (@lorisroeleveld) February 22, 2018