Does Your Life Really Hug the Curves?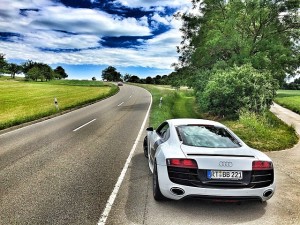 A few years back, my daughter and her tech-savvy friends ordered me a new laptop. It was a gaming laptop with amazing graphics, an extended screen, and powerful drivers designed to enhance the gaming/video/music experience like the ones shown here https://budgetreport.com/best-cheap-gaming-laptop/.
I used it primarily to type Word docs.
An accomplished musician friend once picked up my twelve-string acoustic and played a stage-worthy rendition of several popular cover songs. His picking action and chord transitions were flawless. The instrument took on a life of its own.
I used it primarily to play D, A, G based choruses.
My dad owns a fully equipped high performance Ford Crown Victoria civilian version of the Police Interceptor. Until June, he used it for high speed driving along narrow, windy backwoods roads to respond to fires, accidents, and medical emergencies.
If I borrowed it, I'd drive it two miles to the grocery store and keep to five miles above the speed limit.
This is how we approach our daily lives.
God designed us to be high-performance custom-designed vehicles of endless creativity and high-definition communicators of His infinite truth, grace, and love. But, we hunt and peck at the keyboard of our lives like chimps who find an iPhone in the jungle.
"But, as it is written, "What no eye has seen, nor ear heard, nor the heart of man imagined, what God has prepared for those who love him" 1 Corinthians 2:9 (ESV)
What if one day this week you woke up, hit your knees, and said, "Lord, I know that because Jesus' Spirit resides within me, I am capable of so much more. What, say, today, we take this baby out for a spin and you show me exactly what a soul surrendered to you can do?"
Sound like fun?
Yeah, to me, too.
Let me know how it turns out on your end!