Confessions of a Frustrated Spin Doctor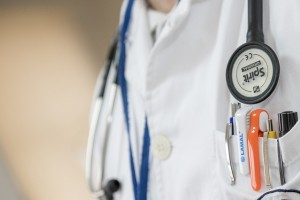 Spin doctors abound.
Sound bites. Slogans. Give-away's. Glossy packaging. PR. Hi-tech graphics. Platforms delivered with smiles and polish. Free coffee. Fireside chats. Balloons and blue jeans just to keep it real.
Spin, baby. It's all about the spin.
Oh, I'm not talking about politics. I'm talking about Christians.
We struggle with this. I struggle with this.
Honest, devoted followers of Jesus wrestle within themselves about how to deliver the "good news" that people are born sinful, enemies of God, condemned to hell with only One name in which to place their hope – and it's not Buddha, Mohammed, or Mother Nature.
That's a downright unpleasant and offensive truth.
And if you start talking specific sins, things can get ugly fast.
But, we don't like ugly. We sure don't like being offensive or unpleasant. And we don't want anyone to think badly of our God (and in connection with Him, to think badly of us.)
So, we focus on the packaging.
We strive for relevant words. We rig screens so we can play humorous You Tube videos, we amp up our worship music and tone down our preaching, sometimes our young pastor doesn't even comb his hair (he's that hip).
Maybe we'll lull listeners into thinking that we're so cool, they'll swallow the truth right along with the spin.
We want it to go down easy.
For a lot of reasons. Because we think that's the most effective method. Because we've seen people hurt by blunt believers. Because we've taken polls and read Barna studies. Because we love others and we're sensitive to their feelings. Because it's easier for us because we want to deliver this news but we want you to like us when we tell you you're going to hell.
Or, because we lack faith in the person we represent. Or we don't know Him as well as we could.
Paul, an apostle of incredible faith, laid out this plan for evangelism: "And I, when I came to you, brothers, did not come proclaiming to you the testimony of God with lofty speech or wisdom.  For I decided to know nothing among you except Jesus Christ and him crucified.  And I was with you in weakness and in fear and much trembling, and my speech and my message were not in plausible words of wisdom, but in demonstration of the Spirit and of power, so that your faith might not rest in the wisdom of men but in the power of God." I Corinthians 2:1-5 NIV
Not a poll in sight. No wireless mics or recessed lighting. No coffee bar.
No lofty speech or wisdom. No eloquent rhetoric.
Jesus.
Crucified.
Weakness.
Fear.
Trembling.
Demonstrations of the Spirit
and of power –
the power of God.
How's that for offensive truth?
It offends me.
I'm a women of words. I love to spin.
I want to weave a blog post or story or banter so humorous, hip, witty, and wise that you line up for Jesus' autograph (and maybe mine, too, since I've finally managed to mix exactly the right words, anecdotes, and analogies that you have experienced a cosmic "Aha" and you're ready for your come to Jesus moment at the altar of my eloquence.)
But Jesus says, "Un-unh, daughter of mine. Your life is not a political ad in my campaign for Savior. The gift I've given you is not so you could be my speech writer.
I don't want you to spin, for me.
I want you to bleed blog posts by exposing your own frail, broken, fallible heart. I want you to come to the cross, trembling, and look up at me and when others ask you what you're staring at, I want you to point in my direction.
Sometimes I want you to be silent while I act and people watch and you get no credit for words but others will only say they saw you weak and I made you strong before their eyes.
I want you to reveal your neediness and ask for my power and I will respond and others can draw their own conclusions.
I didn't call you to be my spin doctor. I called you to follow Me."
Wow, right?
My ways are always so far off and my selfishness and need for attention gets all mixed up with my desire for you to know Jesus and it gets so convoluted only He can untangle the threads of love for others that have become entwined with my love of self.
But with one verse, He can sort me out.
Imagine what He can do for you.