ACME Log-Removal Service VS. The Long Way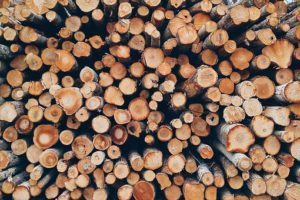 Log-removal in my life is never a "one-and-done" proposition.
Apparently, in my soul, there's an entire redwood forest of old growth trees that my unsanctified self can split into logs the enemy uses to blind me to my own failings and prejudices at any time.
I have been guilty of subscribing to the ACME school of log-removal services by believing I can just skid up to an identified log, (beep-beep), push a button and kablooey! it's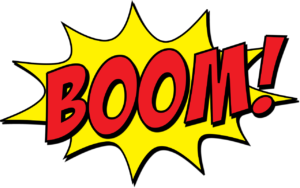 destroyed and no longer a concern. But some logs are apparently dispensed like tissues and as soon as I pull one from its spot, another pops up to take its place.
Christians must be relentless, tireless, and persistent in allowing God to identify and remove the logs from our eyes. Our message depends on it.
My brother called this week to let my husband know he has a log that needs removal. He felled an oak on his property and my husband is a woodworker who repurpose the wood. Removing this log will be a project. It will require work. The two of them will need others to assist. They'll have to cooperate.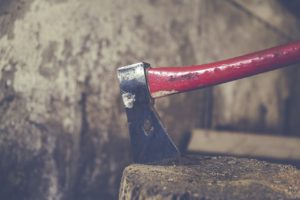 That can also be true with logs we've grown accustomed to peeking around in our own eyes. Never has it been more vital for us to address these blinding impediments.
Our country is divided. There are daily opportunities for us to have conversations about the big questions of life.
When does life begin? Who decides when it ends? How do we know who is telling the truth? How do we protect the vulnerable? How do we protect religious freedom and reconcile that with legislation some Bible believers see as immoral?
As intimidating and pitfall filled as it can appear, God has given believers an open door for deeper conversations with people who desperately need His light. Rather than clamming up, shuttering our windows, and turning on reruns of Andy Griffith until it all blows over, we must roll up our sleeves, remove our logs, and open our mouths to speak truth amid wide-spread deception.
Not long ago, I had two conversations with Christians who believe I am wrong about one important area of theology.
This is something I take seriously. I study God's Word and sit under godly teaching. If I believe something, I believe I have it figured out.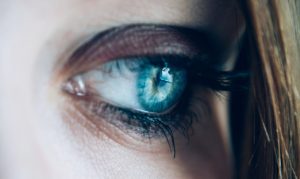 However, I'm not so arrogant as to think that when I see God face-to-face, He's going to pat me on the back and tell me I'm one of the few who got every bit right. So, I listen when a brother or sister says I have it wrong.
The two conversations though, couldn't have been more different. The first person, a sister in Christ, approached me with a scowl. "I'm shocked that you've allowed yourself to be deceived around this area of doctrine. It makes me question your understanding of all of scripture!"
I felt fear, shame, confusion, and condemnation swirl up within me. "I'd love to understand more about where you're coming from."
She snapped her fingers. "Look in the Bible. That's all I have to say. Look in the Bible and do what God says. If the Holy Spirit doesn't convict you, well . . ." And she walked off.
Clearly, not only did she suspect I have a piece of doctrine wrong, my entire standing with Jesus was in question.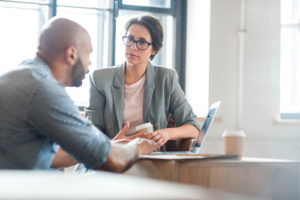 That same day, I sat beside a brother in Christ I knew believed as that sister did. "Would you have a conversation with me about our difference in understanding on this piece of theology?"
"I will, indeed," He replied. "Let's start where we agree. I believe we are saved by grace through Jesus Christ and you do, too, yes? So, this is not a matter of salvation. Where ever we end up, we are family. And, I know you study God's Word. You're obviously not the only one who believes as you do, so I respect that you're willing to listen to what I believe with openness. Now, I will take you through my understanding of what God's Word says about this matter."
And he did. He was patient with my questions. He listened as I explained my understanding of those passages. Our conversation ended with me having a deeper comprehension, much to consider going forward, and a sense of camaraderie  between us.
I believe both individuals were acting from a place of love and valuing truth. If that sister didn't care about me, she wouldn't have spoken up at all. She may have been afraid of me and used that sharpness as an armor against however I may react. And God used her strong conviction to stir me to investigate further.
My brother, however, calmed the fear in me by starting on the solid ground of our agreement. It was easier for me to listen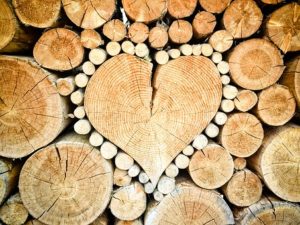 and be open when fear and shame were put in their place. I left that conversation feeling loved and informed.
When we encounter people that disagree with us at home, work, school, church, or over social media, we need to remember to relentlessly submit to God's process of removing our logs. Too often, peering through the redwoods in our own eyes, we only see part of what's happening.
When we see hostility, condemnation, deception, and arrogance insisting on its own way, we sometimes miss that it is fueled by fear, wounds, and a grid-work of lies that have been taught as truth. Many people in our lives operate on a completely different matrix from us.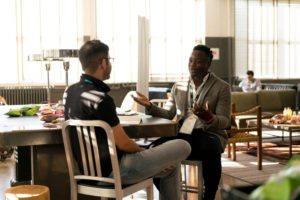 Slow down the conversation whenever you can. Find the place of agreement even if it's just that we are both humans who must share space on the planet and care deeply about how things are run. Ask God to remove your logs and help you see the opportunity your missing in the flood of accusations and anger. Then speak from a matrix of love, truth, and security in Christ – not fear or condemnation.
Commit to the long-haul of obedience ever toward Christ. ACME log-removal makes for great cartoons, but not great conversations. We have the greatest opportunity right now. Let's not watch it blow up in our faces.
ACME Log-Removal Service VS The Long Way https://t.co/4hFUtomIM8 How can Christians have #hardconversations in explosive times? #Jesus #amwriting

— Lori Roeleveld (@lorisroeleveld) October 8, 2018