Abuse of Power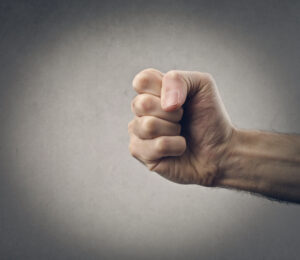 Whatever the headlines are on our preferred news stations, I believe there is a single headline about 2020 in heaven and it reads, "Abuse of Power."
I'm not going to be cute with this blog. I'll cut to the chase. I write for Christians because I love Jesus and I adore His people. There's nothing special about me that isn't also special about you. We wrestle with the same things, you and I, and right now, we're wrestling with a year rampant with power struggles.
With every new catastrophe – fire, flood, locusts, pestilence, violence, plague, pandemic – there comes a struggle over power. Who will control the narrative? Who has accurate information? Who makes the decisions? Which decisions are right to follow, and which are right to defy? Who has the power to lead, to change, to dispense justice, to speak, and to judge?
And even when everything explodes on Pentecost weekend, God's people still don't connect the dots. I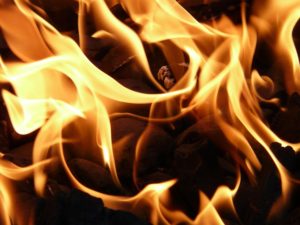 know this because too many Christians respond to our times like so many chicken littles running around crying out that the sky is falling and too few of us stop to remember that we already know who has the power – it's us.
We must remind ourselves of this because there are people depending on us to remember. There are over 118 references to power in the New Testament. It is a wonderful refresher to read each reference in context.
When Jesus began His earthly ministry, the people marveled because He taught with authority and power. He gave power to His disciples so they, too, could engage in His work. After His death and resurrection, Jesus told His followers to wait in Jerusalem until they were clothed with power from on high. At Pentecost, they were, indeed, filled with the power of the Holy Spirit and when they went forward, they spoke and acted from within that power.
Paul reminds Timothy "for God gave us a spirit not of fear but of power and love and self-control." 2 Timothy 1:7 ESV
The evil one, who is God's enemy, is the great deceiver and one of the greatest deceptions of this age is that we, the church, are powerless. Too often we fall for this lie and when we do, we let the weapons, which are not the weapons of this world, drop from our grasp, and we stand aside wringing our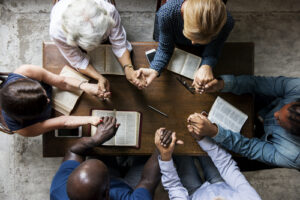 hands when instead, we should act, speak, and pray from a firm foundation of power in Jesus Christ.
No wonder Paul's prayer for the Ephesians went like this: "I do not cease to give thanks for you, remembering you in my prayers,  that the God of our Lord Jesus Christ, the Father of glory, may give you the Spirit of wisdom and of revelation in the knowledge of him, having the eyes of your hearts enlightened, that you may know what is the hope to which he has called you, what are the riches of his glorious inheritance in the saints, and what is the immeasurable greatness of his power toward us who believe, according to the working of his great might  that he worked in Christ when he raised him from the dead and seated him at his right hand in the heavenly places,  far above all rule and authority and power and dominion, and above every name that is named, not only in this age but also in the one to come.  And he put all things under his feet and gave him as head over all things to the church, which is his body, the fullness of him who fills all in all." Ephesians 1:16-23 ESV
The greatest abuse of power in our times is not political or racial or patriarchal or economic. The greatest abuse of power is God's people forgetting who we are and who He is and living as helpless bystanders when really we are empowered as warriors to pray, to preach, to act as representatives of the most High God and to stand against the ruling authorities of this world – no matter how frightening they try to appear. With them, it's smoke and mirrors, but our strength is more real even than our fear and forgetfulness.
Neither the government nor the media showed us how to love the world, Jesus did. Now,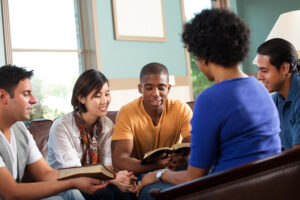 let's show them.
I know we don't appear powerful. I know there are longstanding issues in our midst that the church has failed miserably to address. I know that each of us harbors a secret list of our own weaknesses. None of this negates God's Word. None of this changes the work of Christ on the cross. None of this makes us any different than the early church and they changed the world.
Let's not wait for the world to invite us to speak or provide us with action steps or suddenly start believing in prayer. Let us live in the power of Jesus Christ who demonstrated power over temptation, over disease, over demons, over ruling authorities, over religious frauds,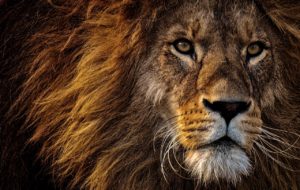 over death – and let's take that to the streets, in His name.
Let us live so that the headline in heaven for the rest of 2020 reads, "And Then They Remembered the Immeasurable Greatness of His Power." Amen?
What is the single greatest Abuse of Power in 2020? https://t.co/yEi7VkuCrb The answer may surprise you #Jesus #AbuseOfPower #ICantBreathe

— Lori Roeleveld (@lorisroeleveld) June 1, 2020